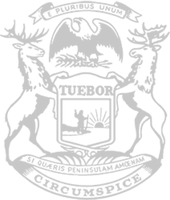 Rep. O'Malley: Advancing reforms will deliver more effective child welfare system
The Michigan House today voted to approve plans that state Rep. Jack O'Malley developed to improve the child welfare system, promote adoption and shore up areas where the adoption and foster care system is falling short.
In November, O'Malley and the bipartisan Michigan House Adoption and Foster Care Task Force released its report on Michigan's child welfare system, including foster care and adoption. There are typically more than 10,000 children in foster care in the state, approximately 3,000 of whom become legally available for adoption each year.
With these large populations in mind, O'Malley and the task force targeted several major areas for improvement and proposed specific recommendations that make up the legislative package that was overwhelmingly advanced today.
"We had gaps in service that created unnecessary difficulties for children and families working through the child welfare system – and that caused them to lose faith in the system," said O'Malley, of Lake Ann. "We had situations in which children were unnecessarily separated from their family and it created additional stress in already traumatic situations. There was little transparency system-wide, leading to excess costs and metrics that left foster organizations in the dark.
"As we looked at all of these concerning situations, we needed to put in key safeguards to deliver a more efficient and effective system that's going to be better for children and families."
O'Malley's measure, House Bill 6070, allows more employers to provide paid time off for workers following the adoption of a child. Under the bill, a qualified employer that voluntarily provides paid adoption leave to its employees could claim a tax credit equal to half of the amount of wages paid during the tax year to each qualifying employee during any period in which the employee was on adoption leave.
The maximum amount of leave time for the credit would be 12 weeks, and the tax credit is capped at no more than $4,000 per eligible employee. O'Malley said the flexibility will be a gamechanger for those juggling a potential family and their careers. 
"Lack of paid time off can be a massive barrier  to prospective adoptive families," O'Malley said. "We as a state need to do more to encourage adoption and this is a good first step."
HB 6070, as well as other bills in the legislative package, now move to the Senate for further consideration.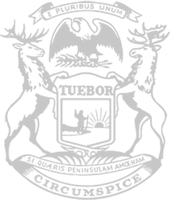 © 2009 - 2022 Michigan House Republicans. All Rights Reserved.
This site is protected by reCAPTCHA and the Google Privacy Policy and Terms of Service apply.