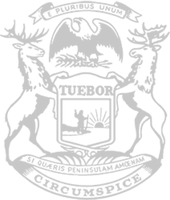 Rep. Glenn votes 'yes' for law enforcement, safer communities through Michigan House budget plan
Rep. Annette Glenn, R-Midland, today voted in favor of new investments to improve public safety and support law enforcement across Michigan.
The plan approved by the Michigan House would boost law enforcement officer recruitment and retention across the state, improve communications equipment, and support patrols on rural roads. The provisions are contained in House Bill 5790, the Michigan State Police budget for the fiscal year that begins Oct. 1.
"At a time reckless politicians across the nation talk about defunding the police and making our communities less safe, I am proud to stand with law enforcement and invest more in public safety," Glenn said. "This budget plan supports the men and women who protect us – and it will keep our communities safer."
Glenn is a member of the House subcommittee overseeing the Michigan State Police budget. The department would receive a 65 percent funding increase with the House plan by utilizing already available federal and state funds. No tax increases are required in the plan – in fact, the overall House Republican budget plan advancing this week leaves room for $1 billion in tax cuts in the next fiscal year.
The Michigan State Police budget provides about $125 million for a wide variety of public safety recruitment and retention efforts to help local community departments hire and keep quality personnel. This includes $57.5 million to help hire from outside of Michigan, so in-state departments are not simply raiding each other for help. It's critical because Michigan has about 4,200 fewer law enforcement officers on the job today than during the terrorist attacks of 2001.
The plan includes $100 million to support radio tower upgrades so emergency response departments can communicate more quickly and effectively. Another $250 million would provide grants to help counties improve jails, and more resources would be dedicated to community policing and building relationships between public safety officers and the people they serve.
The budget plan also reflects ongoing Michigan House efforts to provide a permanent and stable funding source for the secondary road patrol program, which helps county sheriff departments patrol roads located outside of cities and villages. Combined, Midland and Bay counties are expected to receive roughly $250,000 from the secondary road program in the state's current fiscal year.
###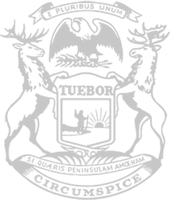 © 2009 - 2022 Michigan House Republicans. All Rights Reserved.
This site is protected by reCAPTCHA and the Google Privacy Policy and Terms of Service apply.