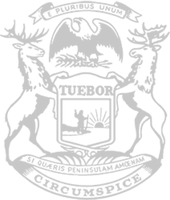 Michigan House approves Rep. Glenn's plan improving dam safety, protecting drinking water
Rep. Annette Glenn today led Michigan House approval of a state budget plan that continues historic investments to protect drinking water, promote dam safety and help communities across the state make water infrastructure upgrades.
Glenn, R-Midland, chairs a House budget subcommittee overseeing the Department of Environment, Great Lakes and Energy. The plan approved today would raise the department's overall budget by 36 percent by utilizing already available federal funds.
The overall House budget plan also invests more in students and teachers, public safety and other important services – all while leaving room for $1 billion in tax relief.
"This is a plan that helps people across Michigan right now – and will also help our children and grandchildren well into the future," Glenn said. "We are continually doing more to improve our state's water infrastructure, give students and teachers the tools they need to succeed, and help our communities thrive. This budget plan is the latest step in our vision to make Michigan an even better place to live for years to come."
Highlights of the plan for the state budget year beginning Oct. 1 include:
Safe drinking water and improved infrastructure: The state revolving funds that communities can access to assist with local water infrastructure projects receive a $214 million increase compared to current year levels. The funds are almost doubled to help more communities provide clean water, and improve sewer and stormwater systems. This comes on top of nearly $2 billion in one-time additional resources recently approved by the Legislature and already signed into law, including resources specifically to replace lead water service lines, address wastewater systems, and clean up contamination.
Dam safety: Two programs – one for emergency action and another for safety-related grants – would receive a combined $30 million. That is up $11 million from the current year and it comes on top of the $250 million appropriated for dam safety through the supplemental budget bill earlier this year.
Cleaning up contamination and protecting the environment: An additional $31 million would help address remediation of orphaned oil and gas wells. The House plan devotes $27.6 million to clean up contaminated sites that have been awaiting action for years. An additional $15.8 million would be invested in environmental sustainability and stewardship efforts. Air quality programs are maintained at $32 million, including $1 million to enforce Title 5 of federal Clean Air Act.
Geological data collection: A one-time investment of federal funds will provide better information and mapping related to water location, availability and quality.
Support for students and teachers: Lost classroom days during the pandemic have left many students behind. The House plan provides extra resources for summer credit recovery programs and "learning pods" to help kids catch up. A school aid fund of nearly $20 billion includes a record-high per-pupil foundation allowance of $9,000 per student, up $300 per student from the current year and more than $2,000 from a decade ago. The House plan includes more than $500 million for teacher recruitment and retention, $300 million in school safety initiatives, an additional $210 million for special education cost reimbursements, and more resources for rural transportation. These investments come on top of the more than $6 billion in federal COVID-19 relief the Michigan Legislature has approved for schools in the past two years.
Safer communities: In addition to the school safety investments, the budget includes more than $125 million for a variety of efforts to recruit and retain local public safety officers – including efforts to hire from out-of-state so Michigan departments don't raid each other for help. The budget provides more than $100 million for law enforcement communication towers, and more resources for community policing initiatives.
Better roads: The House plan includes a Department of Transportation budget of nearly $6.8 billion, including an additional one-time investment of $750 million specifically for local roads – continuing House Republican efforts to improve roads without additional tax increases.
Family and maternal health: An investment of roughly $20 million would support the health of pregnant mothers and their babies – increasing access to prenatal and postnatal care, providing other vital services, and promoting adoption.
Glenn noted the investments are even more urgent now that it appears the U.S. Supreme Court may be poised to overturn Roe v. Wade. The House plan also sets aside $750,000 for the Legislature to defend the constitutionality of the 1931 Michigan law that criminalizes performing abortions.
The House budget bills advance to the Senate for further consideration.
###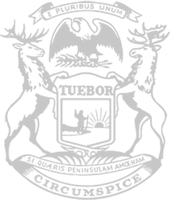 © 2009 - 2022 Michigan House Republicans. All Rights Reserved.
This site is protected by reCAPTCHA and the Google Privacy Policy and Terms of Service apply.